Methodist Bible App
Enjoy this Bible app containing a Protestant Bible, the American standard Version (ASV), a Bible that can be used by Methodists.
Methodism is a movement of the Protestant Christianity which derive his inspiration from the life and teachings of the leader John Wesley. His brother Charles Wesley and George Whitefield were also teachers and leaders of this movement.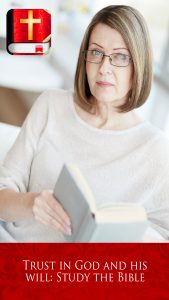 It originated as a revival within the 18th century Church of England and spread throughout the British Empire, the United States and worldwide.
All Methodist churches accept the Scriptures as the supreme guide to faith and practice.
Download this Bible app and have the Holy Word of God on your phone!
Really simple to use app, do not require an internet connection after downloading. Search by book name or chapter number with quick and simple navigation between pages.
https://play.google.com/store/apps/details?id=methodist.bible.app