Welcome to the best holy bible app to enjoy the God's Word every day on your phone!
Download this application and access to the best free online Bible.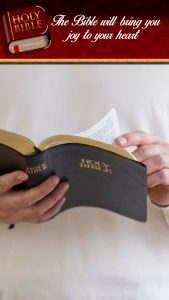 Bible offline is completely free, you can download it and then read it offline.
Install the app now and make God's Word a part of your daily life, highlight your favorite verses and share them with your family and friends. Discussing and exploring the Bible helps you apply the Scriptures in your everyday life. Bible offline makes it easy for you!
Whether you are looking for inspiration, direction or teachings read the Holy Bible!