Strengthen your faith and feel close to God reading the King James Bible, the most popular English Bible!
Find this free on line Bible with the complete version of the Holy word of God: the KJV King James Version, the most influential Bible of all time.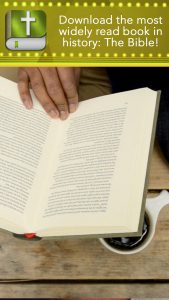 The King James Version is also known as the Authorized Version and is an English Translation of the Christian Bible authorized by King James I of England.
It started in 1604 and was completed in 1611. This Version was the third translation into English to be approved by the English Church authorities. The KJV quickly became the standard Bible for English-speaking Protestants.
There was another version of the Bible derived from the KJV, called New king James Version., published in 1982.