The Amplified Bible free ✝
Discover the Amplified Bible, the best Bible to read and study.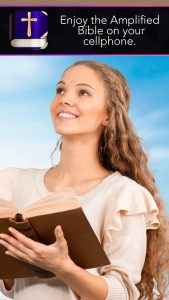 Download the Amplified Bible (AMP), a translation and amplification of the Bible, available on your phone!
The Amplified Bible is a translation of the Bible published in 1965 and based on the American Standard Version of 1901.
The purpose of this Version is to "amplify" the text by using a system of brackets and parentheses with explanations, synonyms and definitions to help the reader to understand the real meaning of the original texts.